Your optometrists of choice in Roswell, Marietta, Sandy Springs and surrounding areas!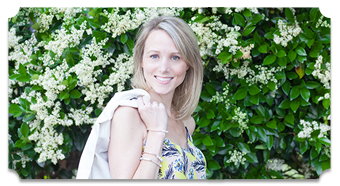 Dr. Tara L. Fowler
Dr. Tara L. Fowler is a Georgia native, raised in West Cobb County in the city of Powder Springs. From a young age, Dr. Fowler had a strong desire to help care for people and health care and nutrition have been an integral part of her life. She graduated from the University of Georgia in 2003 where she received a Bachelor of Science degree in Nutrition Science with cum laude honors.
Dr. Tara Fowler graduated in 2007, receiving her Doctor of Optometry degree with magna cum laude honors.
Dr. Tara Fowler attended Optometry school at Nova Southeastern University in Fort Lauderdale, Florida. While she was a student, Tara was involved in a unique volunteer group that allowed her to travel to Peru and Ecuador to give eye care and glasses to those in need. During optometry school Dr. Fowler developed an interest in eye disease and went on to complete a prestigious residency at Atlanta's own eye disease and co-management center, Omni Eye Services.
Since completion of her education, Dr. Fowler has been practicing optometry in full-scope private practice settings. Dr. Fowler believes prevention is key in maintaining optimal eye health. In addition to her expertise in nutrition and eye health, she has developed a special interest for ocular infections and trauma, dry eye disease, computer vision syndrome, and custom contact lens fits. She enjoys private practice as it allows her to give her patients more time and attention they deserve. Dr. Fowler is an active member of The American Optometric Association, The Georgia Optometric Association, and Vision Source.
Tara lives in East Cobb with her sons, Everett and Channing. She enjoys spending time with friends and family, she loves sunshine and the outdoors, she enthusiastically dabbles in cooking, yoga, photography, and writing.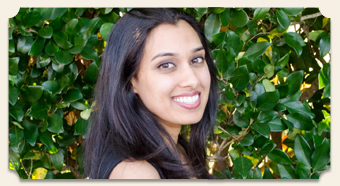 Dr. Niketha Ajodha
Dr. Niketha Ajodha is a Florida native, raised in Coral Springs, FL. She earned her Bachelor of Science degree in Biology from Nova Southeastern University. While pursuing her degree she worked at an optometrist office which augmented her passion to become an optometrist. She earned her Doctor of Optometry degree from Nova Southeastern University College of Optometry in Fort Lauderdale, FL.
Dr. Niketha Ajodha completed her rotation training in vision therapy with an emphasis on pediatrics.
Upon completion of her education, Dr. Ajodha has worked in different settings allowing her to practice full scope and enhance her skills. Dr. Ajodha strives to provide excellent patient care with an emphasis on patient education. Dr. Ajodha believes a patient that is educated on their eye health will understand the importance of annual eye exams. She is a member of the American Optometric Association. In her spare time, Dr. Ajodha enjoys cooking, traveling, and yoga. She especially enjoys exploring events and new restaurants in Atlanta.

Located at Coleman Village shopping center in Roswell, Hazel Family Eyecare provides optometry services to people of all ages in a welcoming, state of the art environment. Our professional eye care staff will be happy to assist you with your vision needs. Whether you are interested in making an appointment for a medical eye consultation, need an annual eye exam, or just need glasses, we can help!