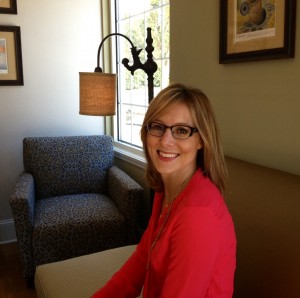 Some eyeglasses are just better.  The designer frame line, LaFont, are definitely in a class of their own – they embody the heritage of Parisian elegance and luxury.  La Font frames are made with the highest quality materials.  Not to mention that they are hand painted and crafted over a 90 day period in Paris, France.  These frames display a little sass and a whole lot of personality.
Dr. Fowler is modeling her pair of LaFonts- Ingrid – in Tortoise.  To learn more about LaFont, visit the website, http://www.lafont.com/Home.aspx.
Hazel Family Eyecare carries an assortment of designer eyeglasses – each with their own style and story.  We hope you stop by soon to try some on.