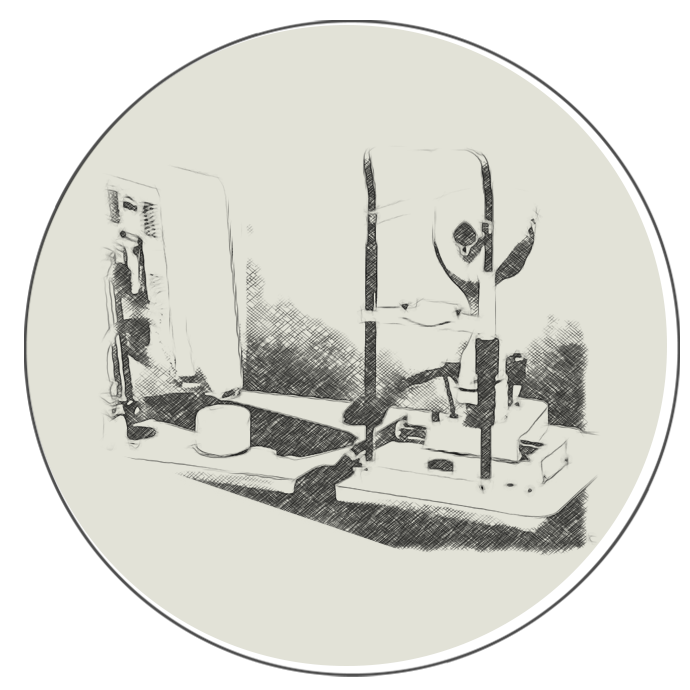 Cutting Edge Technology and Specialized Eye Testing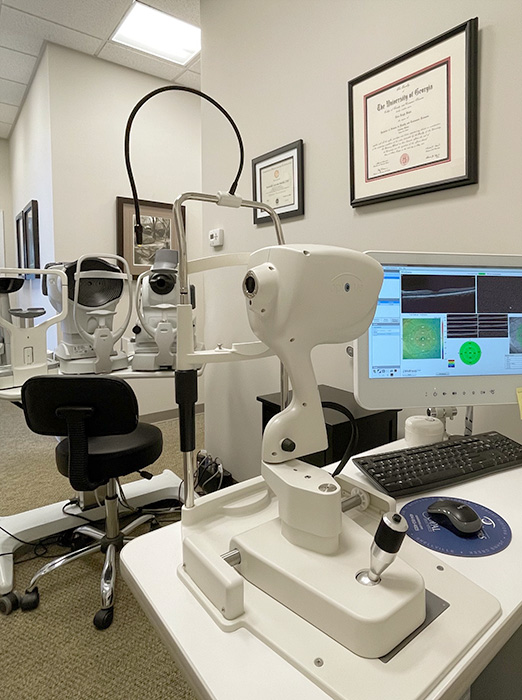 Hazel Family Eyecare implements the latest advancements in eye testing equipment. Cutting edge technology and specialized testing will be evident at every stage of your visit.
Our Technology
Digital Refracting System – The Marco TRS 5100 generates extremely reliable and precise digital refractions efficiently.
Digital High Resolution Automated Photography – The Marco AFC-330 is the latest advancement in retinal image technology. It allows us to capture a fast, detailed retinal image without dilation and an automated panorama view of the retina with dilation. Retinal photos are imperative for monitoring eye health and early detection of disease. The Marco AFC-330 also captures digital pictures of the anterior portion of the eye to aid in treatment of infections and degenerative conditions.
OPD – An all in one scanning device used for autorefraction, corneal topography, keratometry, and wavefront aberrometry.
Visual Field Anayzer – Humphrey Matrix Visual Field Analyzer allows us to precisely determine the range of peripheral vision and detect any optic nerve disease processes as early as possible.
Digital Visual Acuity – Computerized digital acuity screens offer defined, comfortable acuity and refractive measurements.
i.Terminal 2 from Zeiss (i.Terminal® 2) – Zeiss' newest fitting technology allows us to digitally capture each patient's individual parameters for advanced lens customizations.
Corneal Topography – Provides a detailed topographical map of the cornea, assisting in contact lens fittings and ocular inflammation and infection induced treatments.
Electronic Healthcare Records – We use as little paper as possible to minimize our environmental footprint and provide more efficient and effective healthcare.
OCT iWellnessExam™ – High-resolution "Optical Coherence Tomography" provides cross-sectional and three-dimensional (3D) images of the retina, optic disc and anterior segment. Through this light technology, detailed metrics and images that are similar to an MRI are generated. While many vision threatening or systemic diseases do not have outward signs of symptoms in the early stages, early detection and treatment are critical. We strive to provide the best care for our patients and are proud to utilize this specialized technology from Optovue to provide our patients an option for a more thorough vision and eye health exam.
Learn more>>
LipiScan – Fast and intuitive, LipiScan quickly captures high-definition images to analyze the health of your meibomian glands. Easily integrated into a routine eye exam, LipiScan plays a role in diagnosing and treating the symptoms of dry eye syndrome.
Learn More About Dry Eye >>
LipiFlow – The Lipiflow is an FDA approved heat treatment for Meibomian Gland Dysfunction. This restorative treatment helps to stop the progressive damage to the glands quickly, comfortably and effectively.
Learn More >>
Accepted Insurances
Vision Insurances:

VSP, Eyemed, Superior Vision, Avesis, Spectera, NVA, Tricare, Avesis, Ambetter, Medicaid (Exam only)
Medical Insurances:

BCBS, United Health Care, Medicare, Aetna, Cigna, Coventry, UMR, Humana, Avesis, Medicaid, Ambetter, Tricare