Ocular diseases can cause damage and blindness. We know that your sight is vital and your eyes are irreplaceable and rest assured that you will undergo thorough ocular testing and comprehensive eye examinations at Hazel Family Eyecare.
Here are common ocular diseases: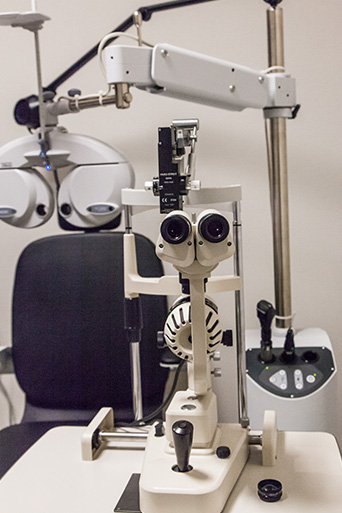 At Hazel Family Eyecare you have our undivided attention. We use the latest technology to provide you with the best vision and meet all your eye care needs. It is our commitment to provide excellent customer service, patient care, optical expertise and quality products.
Located at Coleman Village shopping center in Roswell, Hazel Family Eyecare provides optometry services to people of all ages in a welcoming, state of the art environment. Our professional eye care staff will be happy to assist you with your vision needs. Whether you are interested in making an appointment for a medical eye consultation, need an annual eye exam, or just need glasses, we can help! Contact us today!