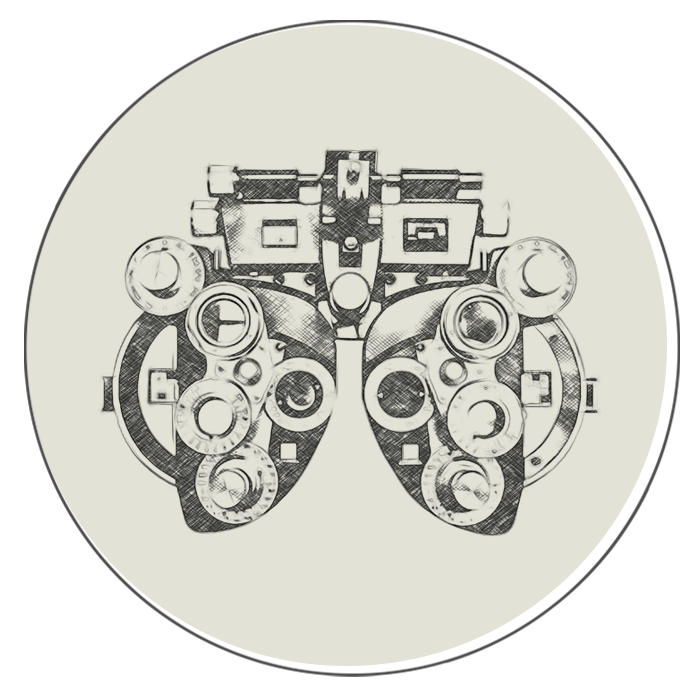 Comprehensive Vision and Eye Health Examination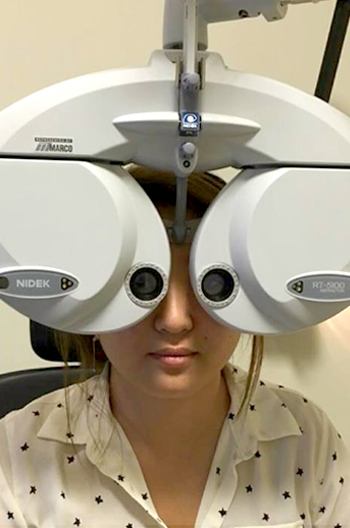 Your sight is vital and your eyes are irreplaceable, therefore, at Hazel we focus on early detection of diseases and preventative care for your eyes.
Dr. Fowler is trained in the diagnosis and treatment of eye diseases, infections and ocular injuries. Rest assured, your comprehensive eye exam at Hazel will include thorough ocular testing to determine not only your visual status, but a detailed review of your eye health as well.
Pediatric Eye Examinations
We would love to take care of your entire family's eye care needs. We start children's eye examinations at approximately 5 years of age.
Our Comprehensive Eye Examinations Include:
Detailed medical and ocular history which is essential to appropriate and personalized eye care
OCT iWellnessExam™ which provides an "iWellness" scan that assists our doctors in diagnosing retinal diseases such as macular degeneration. Learn More >>
Visual Field Screening which assesses peripheral vision
Binocularity, accommodative, and computer vision syndrome evaluation to determine whether headache or eyestrain is a result of such conditions
Examination of the anterior part of the eye for signs of allergies, dry eyes, infections, and other eye diseases
Digital high-definition retinal photography to screen for and monitor changes of your ocular health
Refraction and Acuity testing to determine your new vision prescription for far and near distances
Pupillary and ocular motility testing to aid in screening for neurological and muscular conditions
Eye pressure measurement which is essential in the screening for glaucoma
Dilation of the pupil for complete examination of the interior and posterior eye – important for determination of eye diseases such as cataracts, glaucoma, macular degeneration, diabetic retinopathy, and more
Structuring treatment plans including writing medical prescriptions and referral and co-management of care for any conditions which may need them
Accepted Insurances
Vision Insurances:

VSP, Eyemed, Superior Vision, Avesis, Spectera, NVA, Tricare, Avesis, Ambetter, Medicaid (Exam only)
Medical Insurances:

BCBS, United Health Care, Medicare, Aetna, Cigna, Coventry, UMR, Humana, Avesis, Medicaid, Ambetter, Tricare