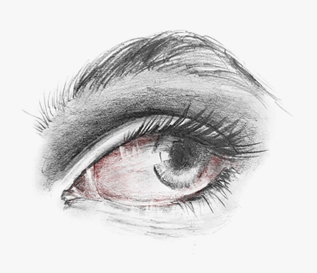 Dry Eye Treatments
If your eyes could talk, what would they say? Dry eye Syndrome is a condition affecting approximately 19 million Americans and if left untreated, it can damage your eye's tissues, hinder your vision and cause serious consequences for your eye health.
Potential Issues or symptoms:
Stingy, gritty, red, watery or dry eyes?
Do your contact lenses feel uncomfortable?
When you remove your contacts, do your eyes feel a sense of relief?
Do you find yourself constantly using eye drops?
Are you on the computer or your phone screen for many hours a day?
While dry eye is largely thought to be an aging condition, there are other factors that may impact corneal and conjunctival integrity and cause dry eyes…
Blocked Meibomian Glands – Gender – Certain Disease States – Certain Medications – Screen Time – Blepharitis – Hormonal Changes – Environmental Pollution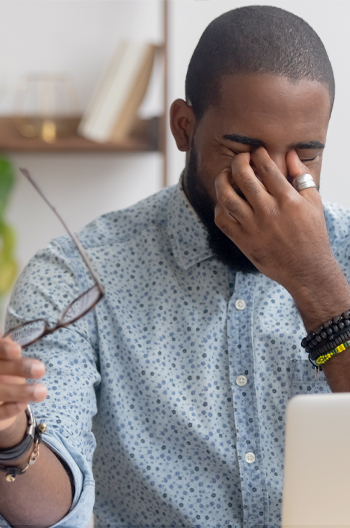 Although there are many potential causes, Meibomian Gland Dystrophy (MGD) is the main contributor to most dry eye cases. Blockage of these glands causes an inadequate protective layer of oils in the tears. Without adequate oils, tears evaporate faster than is optimal for eye health. This root cause, combined with potential risk factors and lack of treatment, can create a significant amount of discomfort and create potential long term damage.
While we strive to provide the best possible eye care for our patients, our practice is equipped with leading edge treatments to help us to meet the growing need to treat the symptoms and causes of Evaporative Dry Eye (EDE). Some of the treatments include prescription drops such as Restasis, Xiidra, or others which may help relieve inflammatory tear deficiency. There are also non-prescription options which include gland debridement, Artificial Tears, punctal plugs, or at home heat mask treatments and lid scrubs.
LIPIFLOW is an FDA approved, advanced 30 minute treatment we use in our office to treat Meibomian Gland Dysfunction (MGD) and dry eye through a sterile "probe" which delivers heat, mild pressure, and an outer lid massage. Following an anesthetic eye drop, the lipiflow treatment painlessly helps to treat clogged Meibomian glands. The restorative LipiFlow treatment helps to stop the progressive damage of the glands quickly, comfortably and effectively.
How can Hazel Family Eyecare's Treatment Center help you?
Schedule a dry eye surface disease evaluation appointment at Hazel.
When you arrive at the office, you will complete a SPEED questionnaire prior to your evaluation.
This will aid the doctor to determine your symptoms and severity.
At your 30 minute evaluation appointment:
Our doctors and technicians will perform tests to determine if you have low tear production and/or Meibomian Gland Dystrophy.
The diagnostic testing may involve the utilization of Schirmers, LipiScan, Fluorescein and Rose bengal stain testing.
The doctor will discuss treatment options in detail at your appointment.
Accepted Insurances
Vision Insurances:

VSP, Eyemed, Superior Vision, Avesis, Spectera, NVA, Tricare, Avesis, Ambetter, Medicaid (Exam only)
Medical Insurances:

BCBS, United Health Care, Medicare, Aetna, Cigna, Coventry, UMR, Humana, Avesis, Medicaid, Ambetter, Tricare