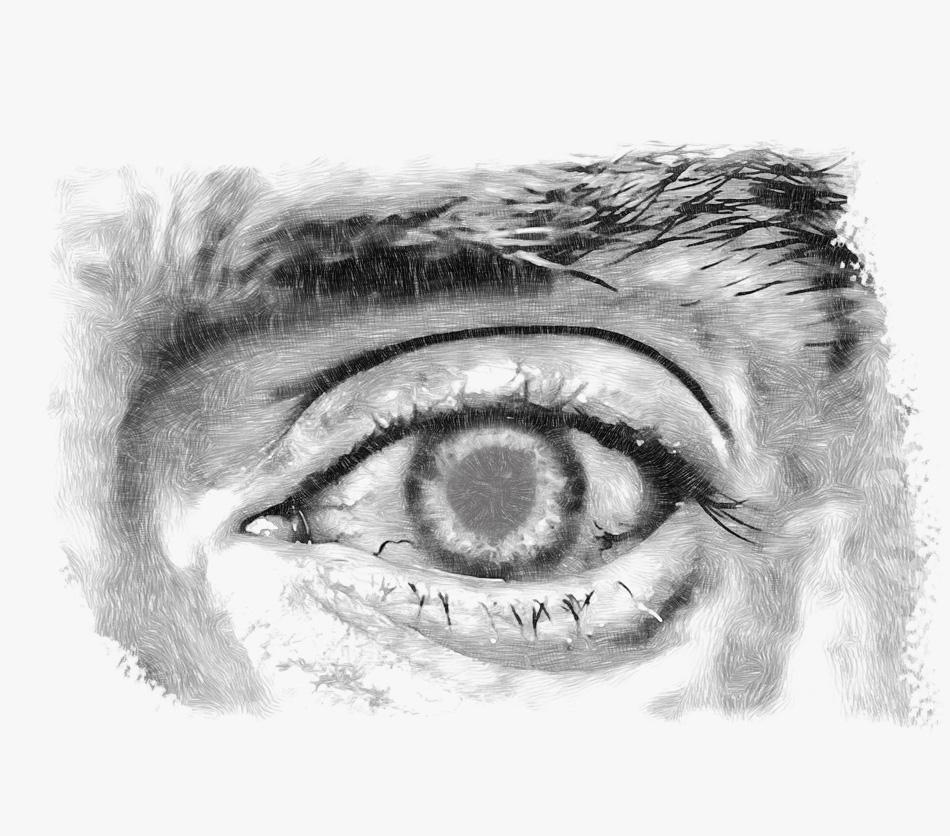 Vision Conditions
At Hazel Family Eyecare, we are happy to provide you with some basic information on several common vision conditions. Some vision conditions are congenital (present at or near birth), others are caused by a disease or infection and others can be caused by accidents or through exposure to UV light (sunlight) or chemicals. Many of the most common eye conditions have no known cause.
MYOPIA
Nearsightedness, or myopia, is the most common refractive error of the eye, and it has become more prevalent in recent years. In fact, a recent study by the National Eye Institute (NEI) shows the prevalence of myopia grew from 25 percent of the U.S. population (ages 12 to 54) in 1971-1972 to a whopping 41.6 percent in 1999-2004.
Though the exact cause for this increase in nearsightedness among Americans is unknown, many eye doctors feel it has something to do with eye fatigue from computer use and other extended near vision tasks, coupled with a genetic predisposition for myopia. If you are nearsighted, you typically will have difficulty reading road signs and seeing distant objects clearly, but will be able to see well for close-up tasks such as reading and computer use. Other signs and symptoms of myopia include squinting, eye strain and headaches. Feeling fatigued when driving or playing sports also can be a symptom of uncorrected nearsightedness.
Myopia occurs when the eyeball is too long, relative to the focusing power of the cornea and lens of the eye. This causes light rays to focus at a point in front of the retina, rather than directly on its surface. Nearsightedness also can be caused by the cornea and/or lens being too curved for the length of the eyeball. In some cases, myopia is due to a combination of these factors. Myopia typically begins in childhood and you may have a higher risk if your parents are nearsighted. In most cases, nearsightedness stabilizes in early adulthood but sometimes it continues to progress with age. Nearsightedness can be corrected with glasses, contact lenses or refractive surgery. Depending on the degree of your myopia, you may need to wear your glasses or contact lenses all the time or only when you need very clear distance vision, like when driving, seeing a chalkboard or watching a movie.
HYPEROPIA
Hyperopia, or farsightedness, is a common vision problem, affecting about a fourth of the population. People with hyperopia can see distant objects very well, but have difficulty focusing on objects that are up close.
Farsighted people sometimes have headaches or eye strain and may squint or feel fatigued when performing work at close range. If you get these symptoms while wearing your eyeglasses or contact lenses, you may need an eye exam and a new prescription. This vision problem occurs when light rays entering the eye focus behind the retina, rather than directly on it. The eyeball of a farsighted person is shorter than normal. Many children are born with hyperopia, and some of them "outgrow" it as the eyeball lengthens with normal growth.
Sometimes people confuse hyperopia with presbyopia, which also causes near vision problems but for different reasons. Farsightedness can be corrected with glasses or contact lenses to change the way light rays bend into the eyes. You may need to wear your glasses or contacts all the time or only when reading, working on a computer or doing other close-up work. Refractive surgery, such as LASIK is another option for correcting hyperopia. Surgery may reduce or eliminate your need to wear glasses or contact lenses.
ASTIGMATISM
Astigmatism might be the most misunderstood vision problem. Like nearsightedness and farsightedness, astigmatism is a refractive error, meaning it is not an eye health problem; it simply is a problem with how the eye focuses light.
PRESBYOPIA
Presbyopia usually occurs beginning at around age 40, when people experience blurred near vision when reading, sewing or working at the computer.
You can't escape presbyopia, even if you've never had a vision problem before. Even people who are nearsighted will notice that their near vision blurs when they wear their usual eyeglasses or contact lenses to correct distance vision. Presbyopia is widespread in the United States. According to U.S. Census Bureau data, over 135 million Americans were age 40 and older in 2008, and the country is growing older: The median age reached 36.8 in 2008, up 1.5 years since 2000. This growing number of older citizens generates a huge demand for eyewear, contact lenses and surgery that can help presbyopes deal with their failing near vision. When people develop presbyopia, they find they need to hold books, magazines, newspapers, menus and other reading materials at arm's length in order to focus properly. When they perform near work, such as embroidery or handwriting, they may develop headaches, eye strain or feel fatigued.
What Causes Presbyopia?
Presbyopia is caused by an age-related process. This differs from astigmatism, nearsightedness and farsightedness, which are related to the shape of the eyeball and are caused by genetic and environmental factors. Presbyopia generally is believed to stem from a gradual thickening and loss of flexibility of the natural lens inside your eye. These age-related changes occur within the proteins in the lens, making the lens harder and less elastic over time. Age-related changes also take place in the muscle fibers surrounding the lens. With less elasticity, the eye has a harder time focusing up close.
Correcting Presbyopia
Eyeglasses with bifocal or progressive addition lenses (PALs) are the most common correction for presbyopia. Bifocal means two points of focus: the main part of the spectacle lens contains a prescription for distance vision, while the lower portion of the lens holds the stronger near prescription for close work. Progressive addition lenses are similar to bifocal lenses, but they offer a more gradual visual transition between the two prescriptions, with no visible line between them. Reading glasses are another choice. Unlike bifocals and PALs, which most people wear all day, reading glasses typically are worn just during close work.
If you wear contact lenses, your eye doctor can prescribe reading glasses that you wear while your contacts are being worn. Presbyopes also can opt for multifocal contact lenses, available in gas permeable or soft lens materials. Another type of contact lens correction for presbyopia is monovision, in which one eye wears a distance prescription, and the other wears a prescription for near vision. The brain learns to favor one eye or the other for different tasks. Because the human lens continues to change as you grow older, your presbyopic prescription will need to be increased over time as well. You can expect your eye care practitioner to prescribe a stronger correction for near work as you need it.
AMBLYOPIA / LAZY EYE
Amblyopia, also known as lazy eye, is a vision development disorder in which an eye fails to achieve normal visual acuity, even with prescription eyeglasses or contact lenses.
Amblyopia begins during infancy and early childhood. In most cases, only one eye is affected. But in some cases, reduced visual acuity can occur in both eyes. Particularly if lazy eye is detected early in life and promptly treated, reduced vision can be avoided. But if left untreated, lazy eye can cause severe visual disability in the affected eye, including legal blindness. It's estimated that about 2 to 3 percent of the U.S. population has some degree of amblyopia. Because amblyopia typically is a problem of infant vision development, symptoms of the condition can be difficult to discern. However, a common cause of amblyopia is strabismus. So if you notice your baby or young child has crossed eyes or some other apparent eye misalignment, schedule an appointment for a children's eye exam immediately.
Another clue that your child may have amblyopia is if he or she cries or fusses when you cover one eye. You can try this simple screening test at home by simply covering and uncovering your child's eyes (one eye at a time) when he or she is performing a visual task, such as watching television. If your child is not bothered when one eye is covered, but objects when the other eye is, this may suggest that the eye you have covered is the "good" eye, and that the uncovered eye is amblyopic, causing blurred vision.
But a simple screening test is no substitute for a comprehensive eye exam. Have your child's eyes examined as recommended to make sure he or she has normal vision in both eyes and that the eyes function together properly as a team.
There are three types of amblyopia, based on the underlying cause:
Strabismic amblyopia. Strabismus is the most common cause of amblyopia. To avoid double vision caused by poorly aligned eyes, the brain ignores the visual input from the misaligned eye, leading to amblyopia in that eye (the "lazy eye"). This type of amblyopia is called strabismic amblyopia.
Refractive amblyopia. Sometimes, amblyopia is caused by unequal refractive errors in the two eyes, despite perfect eye alignment. For example, one eye may have significant uncorrected nearsightedness or farsightedness, while the other eye does not. Or one eye may have significant astigmatism and the other eye does not. In such cases, the brain relies on the eye that has less uncorrected refractive error and "tunes out" the blurred vision from the other eye, causing amblyopia in that eye from disuse. This type of amblyopia is called refractive amblyopia.
Deprivation amblyopia. This is lazy eye caused by something that obstructs light from entering and being focused in a baby's eye, such as a congenital cataract. Prompt treatment of congenital cataracts is necessary to allow normal visual development to occur.
Amblyopia Treatment
In some cases of refractive amblyopia, normal vision can be achieved simply by fully correcting the refractive errors in both eyes with glasses or contact lenses. Usually, however, at least some patching of the "good" eye is needed to force the brain to pay attention to the visual input from the amblyopic eye and enable normal vision development to occur in that eye.
Treatment of strabismic amblyopia often involves strabismus surgery to straighten the eyes, followed by eye patching and often some form of vision therapy to help both eyes work together equally as a team. Patching may be required for several hours each day or even all day long and may continue for weeks or months.
Accepted Insurances
Vision Insurances:

VSP, Eyemed, Superior Vision, Avesis, Spectera, NVA, Tricare, Avesis, Ambetter, Medicaid (Exam only)
Medical Insurances:

BCBS, United Health Care, Medicare, Aetna, Cigna, Coventry, UMR, Humana, Avesis, Medicaid, Ambetter, Tricare